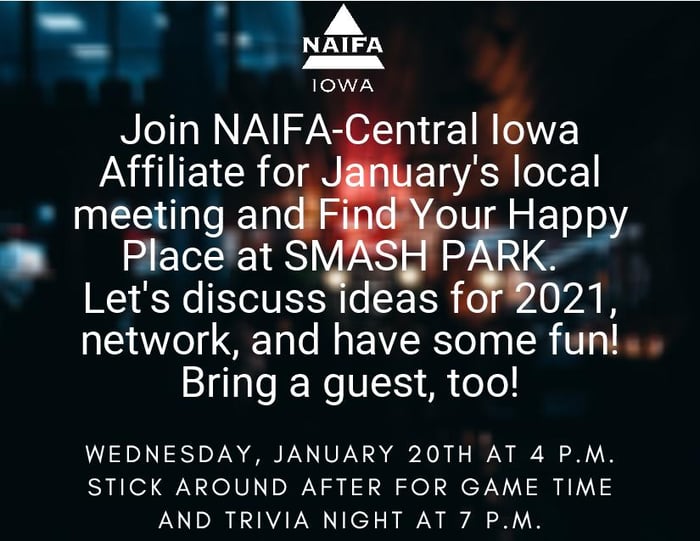 Join the NAIFA-Central Iowa Affiliate at Smash Park Wednesday, January 20th at 4 p.m.
Smash Park
6625 Coachlight Drive
West Des Moines, IA 50266
Free to everyone and giveaways at the door! No need to register unless you intend to participate in Trivia Night. Please email us with your trivia team participants names if you are interested.